DAY 1 RECAP:
Yep, that's right: I rode my bicycle 184 miles from West Palm to Orlando!! It was a great two-day adventure. My boy, Faden, and I caught the tri-rail in Golden Glades at 6:18 on Sunday morning (8/14/11) and took it to the last stop which is Mangonia Park. We commenced our ride at around 8 AM. The trip was no easy feat. We trekked a hard 100 miles the first day which included getting completely drenched by pouring rain while crossing a bridge in Fort Pierce with winds so heavy that they blew the glasses off of my face (luckily not into the water below). After drying our clothes in some shelter we found and waiting out the rain for 2 hours, we continued. We got to Wabasso around midnight or so and were more than ready to crash. We set up the tent in a grassy spot near a gas station and knocked out.
DAY 2 RECAP:
We were awoken by a cop at 6:30 AM. He was pretty nice though and offered us directions once we told him about our trip. He suggested that we leave, but we slept another hour or two once he left. We eventually got up, used the utilities in the gas station, packed up our camp, and set out for the last day. We trekked for about 20 more miles before Faden had to throw in his towel about 6 miles away from Melbourne. With a commendable 120 miles under his belt, he managed to safely hitchhike the rest of the way to Orlando. Determined to finish, I rode on. Day 2 included another drenching in Rockledge, though it was not as bad as the first day. I found shelter in a house for sale and waited out the rain. As soon as it was clear, I headed out. My favorite stretch of the trip had to be the last big 23 mile stretch when I started heading West toward Orlando on State Road 520. I was so excited to be heading West that I was pumping myself up by yelling and singing and verbally patting myself on the back to let myself know how awesome I was. I'm sure it was quite a sight for the drivers passing me by wondering how I got out there on a bicycle and why I was talking to myself, ahaha. I cycled hard and fast in that stretch, just anxious to reach Orlando. I made it to my destination at 7 something that night, almost 8, to be greeted by Faden and Lunchbox! We ate, and then headed to LB's pad in Gainesville where we spent a few days before taking a bus back to Miami :)
TIPS/MORE RECAP:1.
Plans to obtain a camera for the trip fell through last minute, so I was just going to use my phone. Unfortunately, it got fucked up in the rain on the first day and turned off completely until sometime in Gainesville. Be sure to keep your phone in a waterproof area, because when the rain starts coming down hard out of nowhere, you may not have time to put your phone away safely.
2.
I'm dumb and I forgot the directions at home in a rush to catch the train. My iPad saved our asses! We used my phone to take pictures of the directions from my iPad, and then we used cardboard strips to write down the directions when my phone fucked up.
3.
Its a GREAT idea to recalculate the route every now and again to make sure that you are still on track. I found this out the hard way when the directions we had were a bit askew and we added an extra 2 hours/about 20 miles to our trip.
4.
We used the bicycle feature on Google Maps to map out our route. For the most part, it is extremely accurate, but I must stress again to recalculate every now and again to make sure that you are still on track!
5.
We brought about 12 PB&J sandwiches, about 10 bananas, trail mix/dried fruit, and some granola bars. We each had half a PB&J, a banana, some mix, and maybe a bar each time we stopped (about every 2 or 3 hours depending on how we were feeling). We had food left over, so maybe we'll bring a little less next time.
6.
DRINK LOTS OF WATER!!! Keeping hydrated is so important just to avoid cramps and to keep your body running smoothly. We got free ice at gas stations and then filled our bottles multiple times from the sinks of said gas stations and various water fountains. This worked until 6 miles from Melbourne where the sink water was yellow (the attendant even warned us not to drink it). I'm not sure what was up with that.
7.
Be sure to keep in touch with someone that has your route in case of emergencies, especially if you're by yourself (my sister in my case).
8.
I need some cycling shorts for my next trip; saddle sores are a bitch.
9.
Everyone up north is strangely nice. And the mansions are fucking incredible!
EQUIPMENT:
M-Wave 3-Piece Traveller Pannier, M-Wave Pannier Rain Cover, M-Wave Alloy Bicycle Carrier Rack (Standard), Coleman SunDome 7-Foot by 7-Foot 3-Person Dome Tent (Orange/Gray), Incase Skate Messenger Bag, Windsor The Hour fixed gear bicycle (Rick), and Windsor Clockwork single speed bicycle (Faden).
ROUTE:
I tracked the whole thing with Endomondo, my favorite app that tracks running, cycling, swimming, etc. It tracks it live, so LB and Faden were watching "me" ride as I neared my location so they could come pick me up. I paused it every time we stopped, for accuracy. The Endomondo route is
HERE
(includes top speed, average speed, elevation, etc.) and the original Google Maps route is
HERE
if you would like to compare.
PICTURES:
As I said, my phone got fucked up in the rain the first day of the trip and I had no other camera with me. The first two are pics from my phone before it went out of commission, and the rest are pictures that LB took with his cam.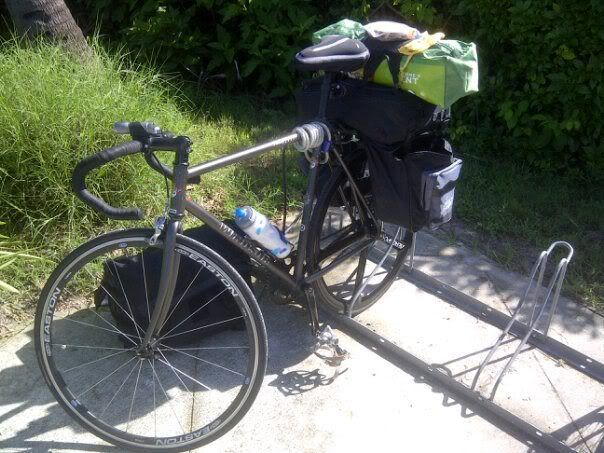 My bike, fully loaded, at our first stop of the trip in Juno Beach.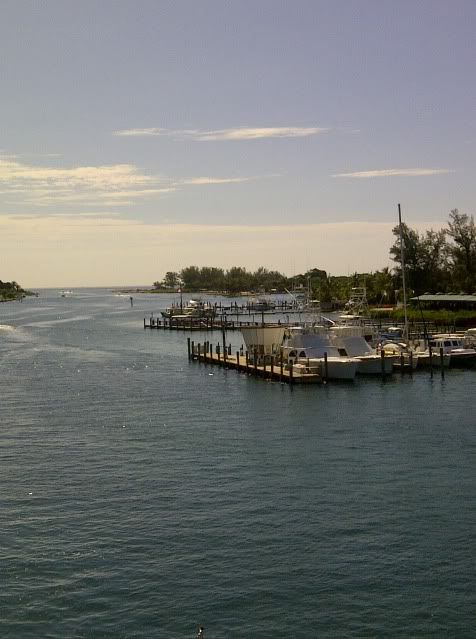 Crossing a short bridge in Jupiter.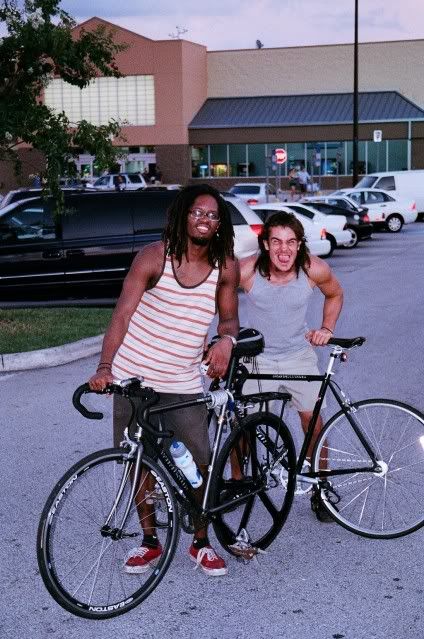 Faden and I upon my arrival to the Walmart in Orlando, both grimy as hell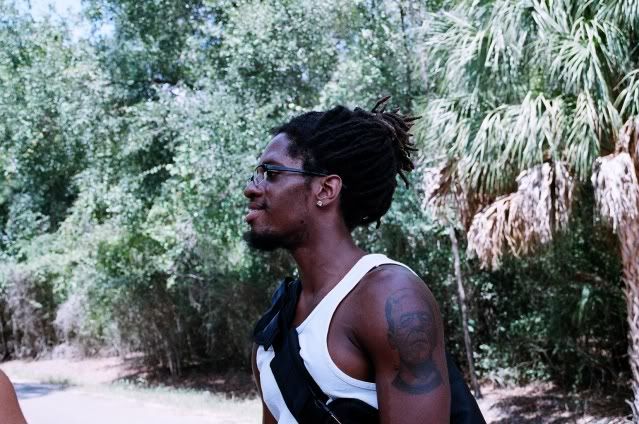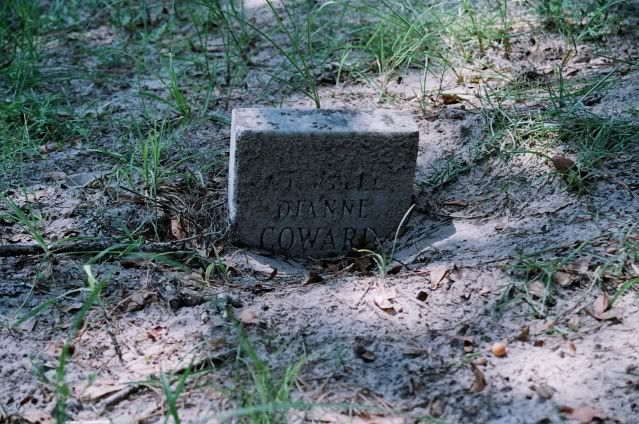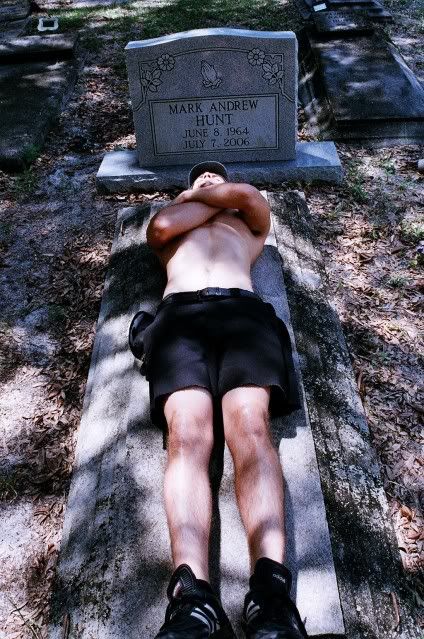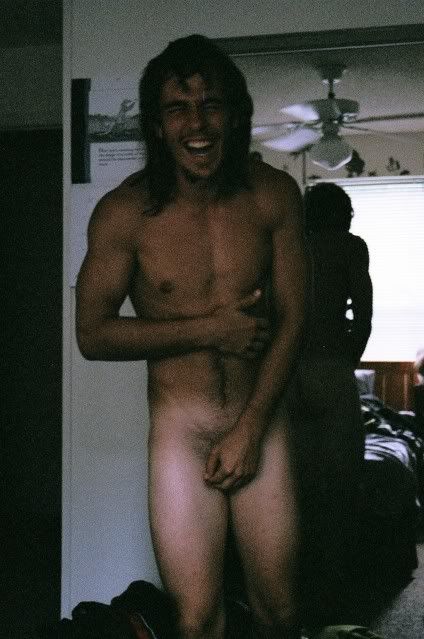 It should be well known that Faden is an exhibitionist. His untoward behavior is usually at the expense of those around him. In this instance, he invented the naked flex where he strips down when you're not looking and flexes when you turn around -.-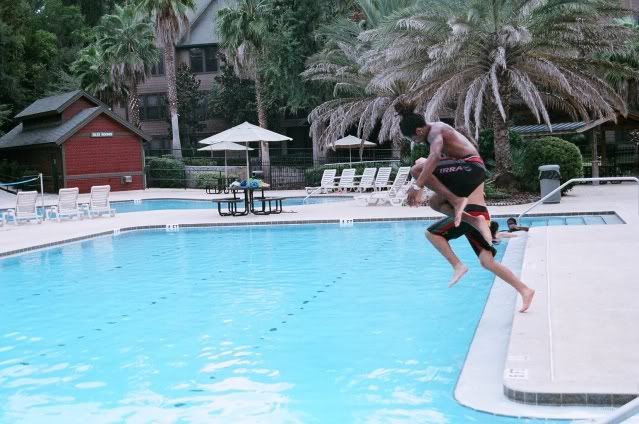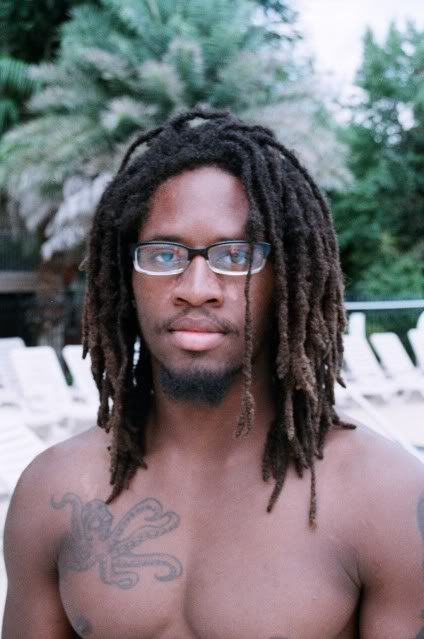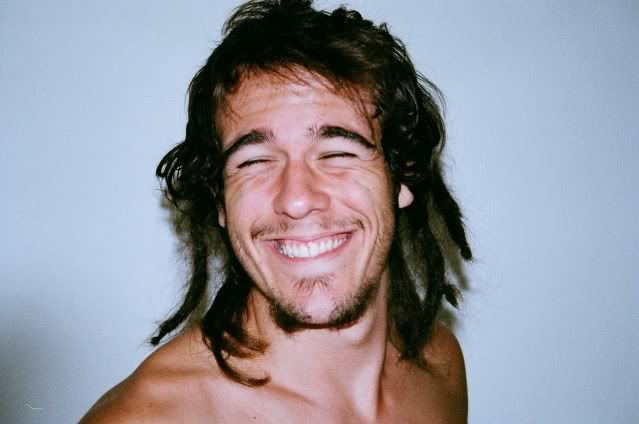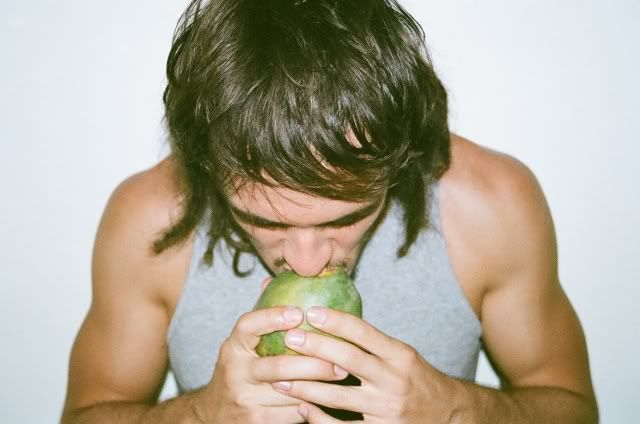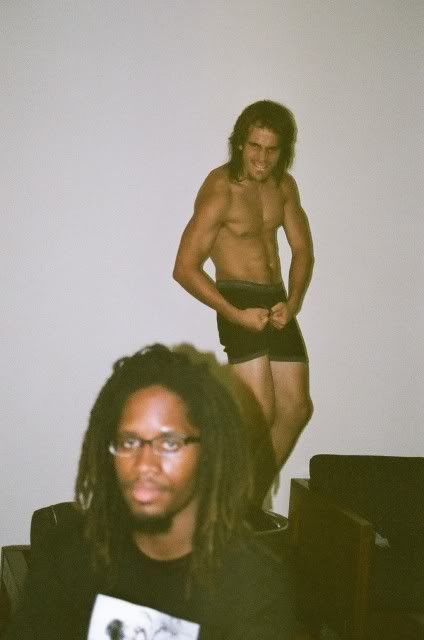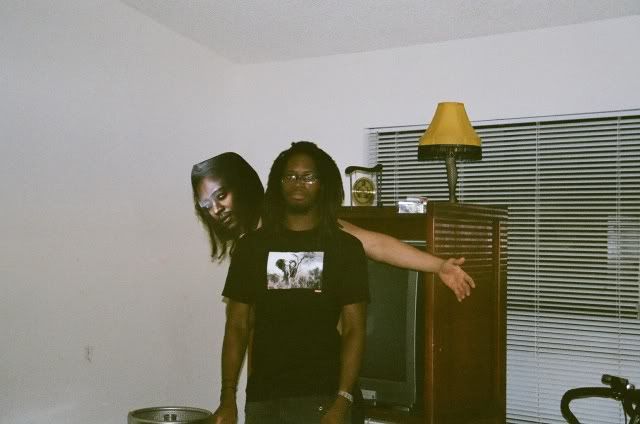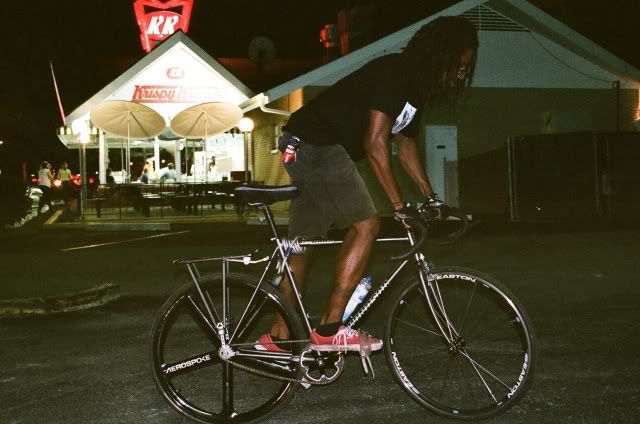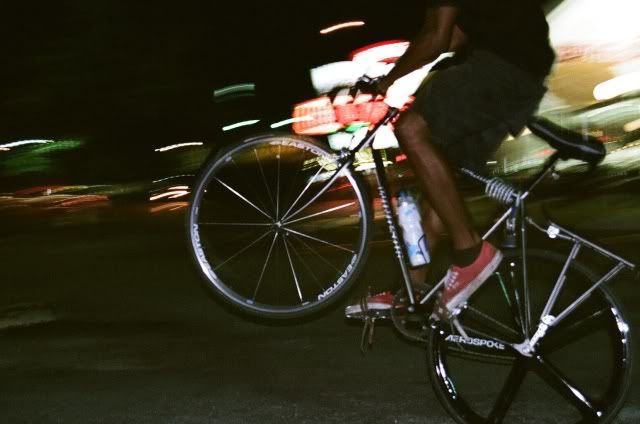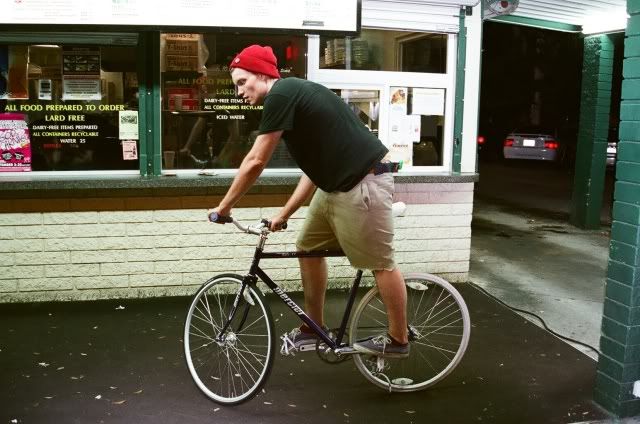 LB